works _ UD _U-WING
U-WING
– UNIVERSAL PEN –
category : Universal Design, Product Design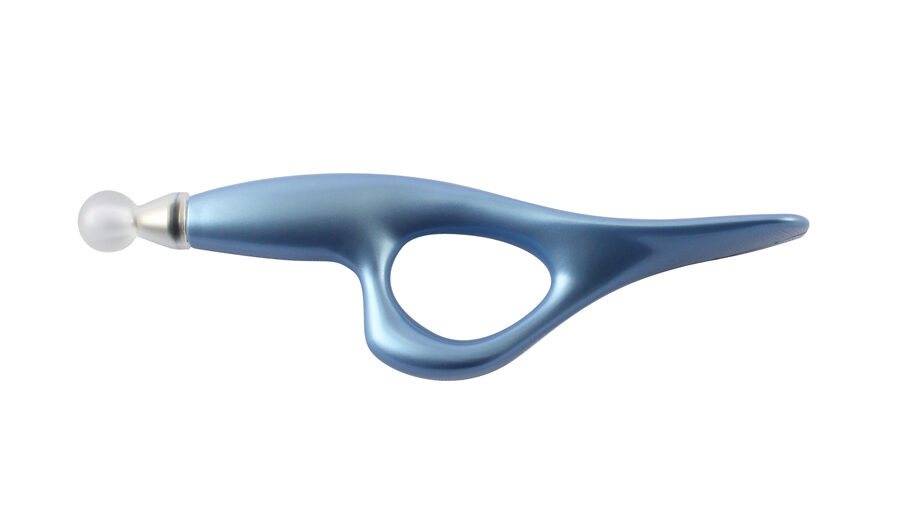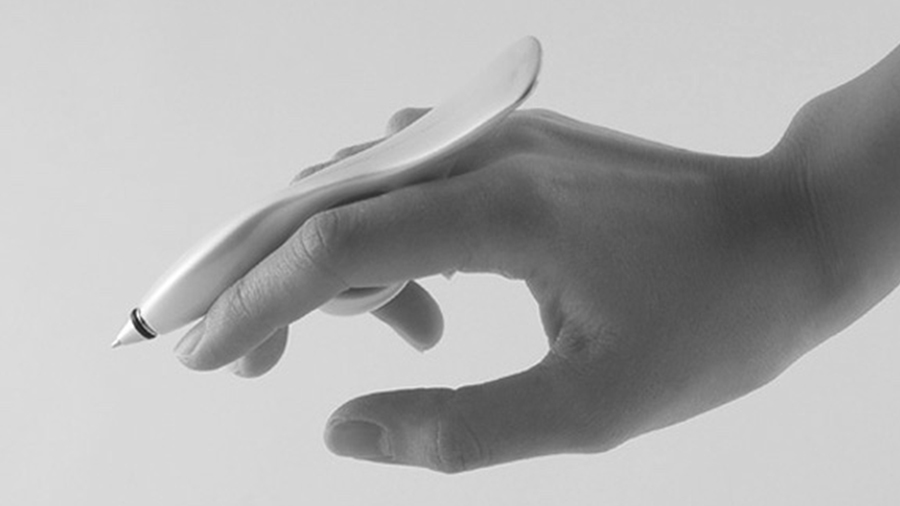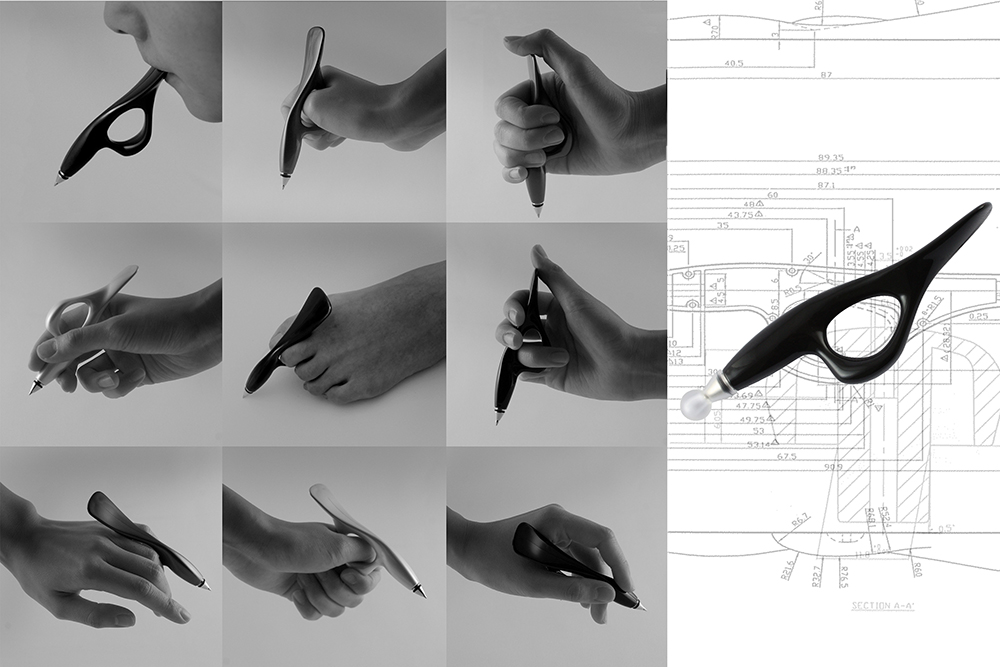 流線型の形をしたこのボールペンは、棒状のペンにはないリング状の手がかりがあることによって、利き手を選ばず、リングに指を通したり、指の間で挟んだり、自分に合わせた無数の握り方を発見できる筆記具です。
This streamlined ballpoint pen has a loop in the handle that standard cylindrical pens do not have.
With either left or right hand a user can grip the pen in various ways, whichever they prefer.
For example, a user may put their finger through the loop or sandwich the loop between two fingers while writing. The ink refills are replaceable enabling continuous use.
Produced : tripod design
Category : Universal design, Product Design
Skill : Planning,Research, Design, Original Brand