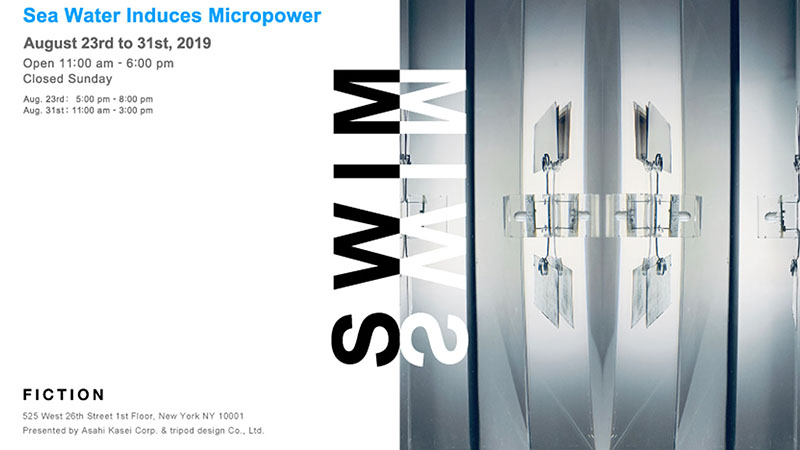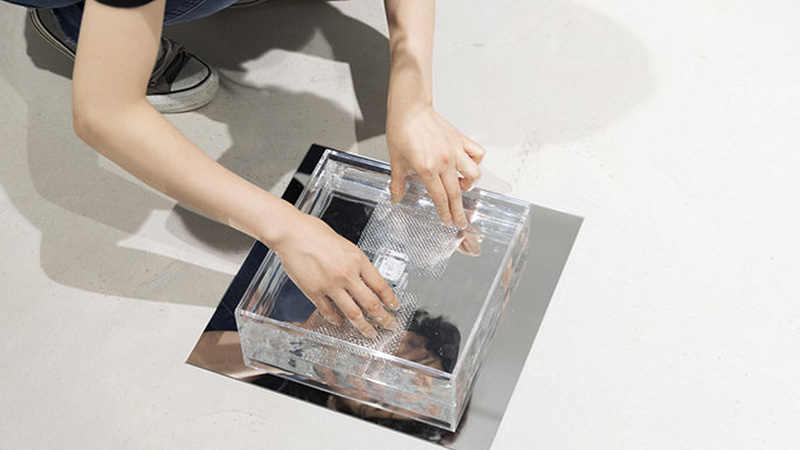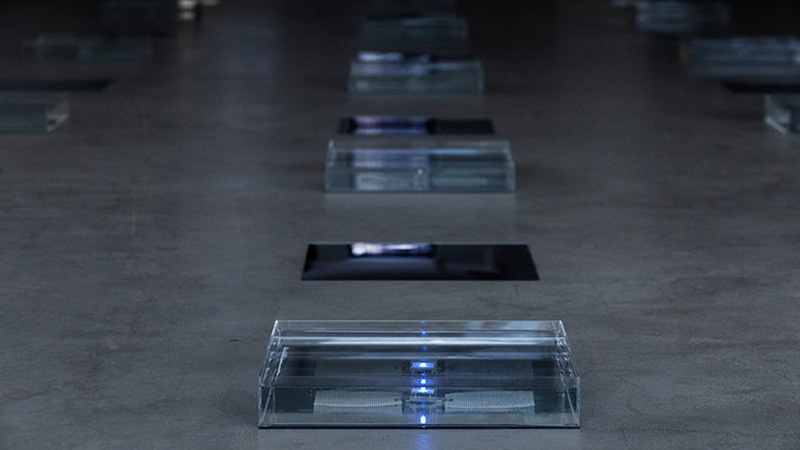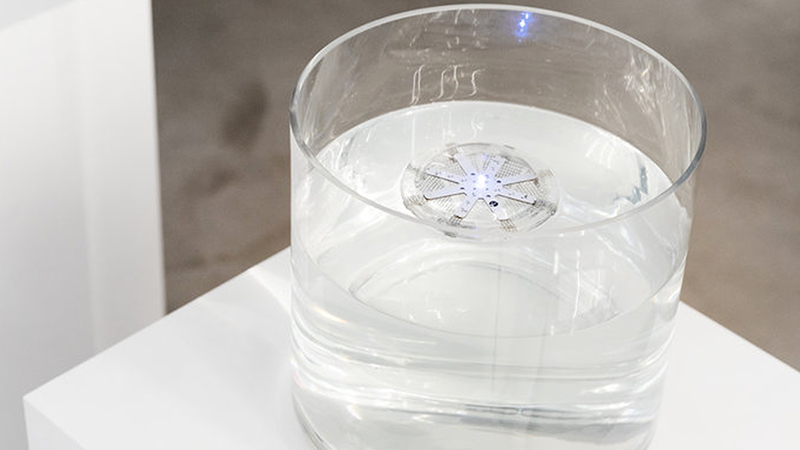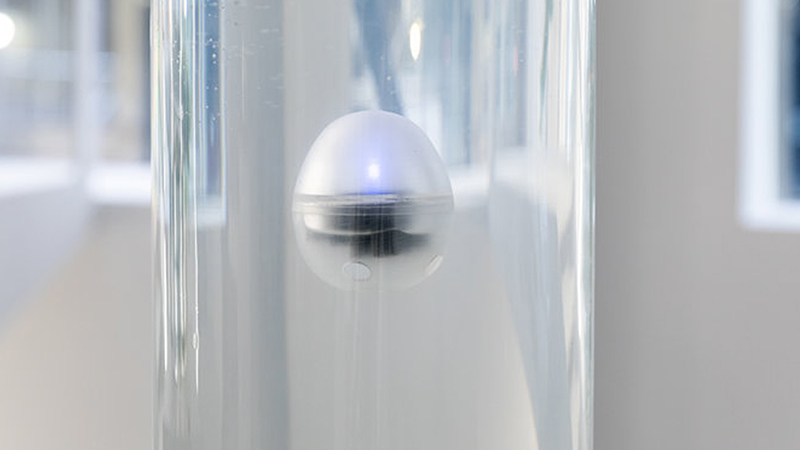 SWIM— Sea Water Incubate Micropower —
Asahi Kasei Corp.(Head Office: Hibiya Mitsui Tower, 1-1-2 Yurakucho, Chiyoda-ku, Tokyo; President: Hidehiro Kobori) and tripod design Co., Ltd. (Head Office: 1-14-17 Kudankita, Chiyoda-ku, Tokyo; CEO: Satoshi Nakagawa) will cooperate in producing an art exhibition entitled "SWIM" that features the use of step-up ICs togenerate environmental power.
This event hold from August 23 (Fri) to 31 (Sat), 2019, at the "FICTION" Prototype Gallery for Technology Design in New York City. The title of the exhibit, "SWIM", combines the meaning of the term to "swim" with its use as an acronym for "Sea Water Incubate Micro power". Step-up ICs (electric circuits) developed through advanced technology will be employed in an installation that turns on LEDs using only the small amount of power obtained from Water.
INFORMATIONS
| | |
| --- | --- |
| Produced: | tripod design |
| Web site: | https://www.fiction-space.com/ |
| Category: | Advanced technology × ART |
| Skill: | Planning, Development, Cordinate |
| Date Post: | August 23rd to 31st, 2019 |
| Place: | FICTION Gallery 525 West 26th Street, New York, NY, 10001 |
| Tags: | Sustainable Design, Advanced Design, Ecology |