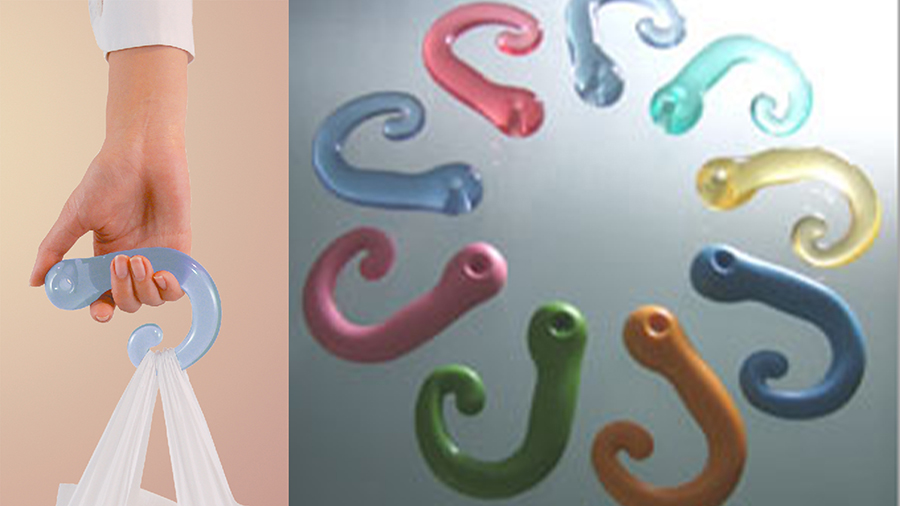 HANDY WORMY – CARRYING HANDLE
Shoppers carrying heavy plastic shopping bags always appear to be in pain.
Handles of plastic bags often hurt hands or fingers.
You may not recognize what it is at a glance, but this is a handle that helps shoppers carry heavy plastic bags without hurting their hands or fingers.
ハンディ・ワーミィ ヘルパーハンドル
買い物帰りのプラスティックバッグを持つ人を見ていると、袋の持ち手が手や指に食い込んでいて、とても痛そうです。
一目では何だかわからないかもしれませんが、重くて辛いバッグの持ち運びを楽にするヘルパーハンドルです。
INFORMATION
| | |
| --- | --- |
| Produced: | tripod design |
| Category: | Universal design, Product Design |
| Skill: | Planning,Research, Design, Original Brand |
| Sell: | Sorry, discontinued |
| Tags: | Universal Design, Product Design |
RELATED PROJECTS