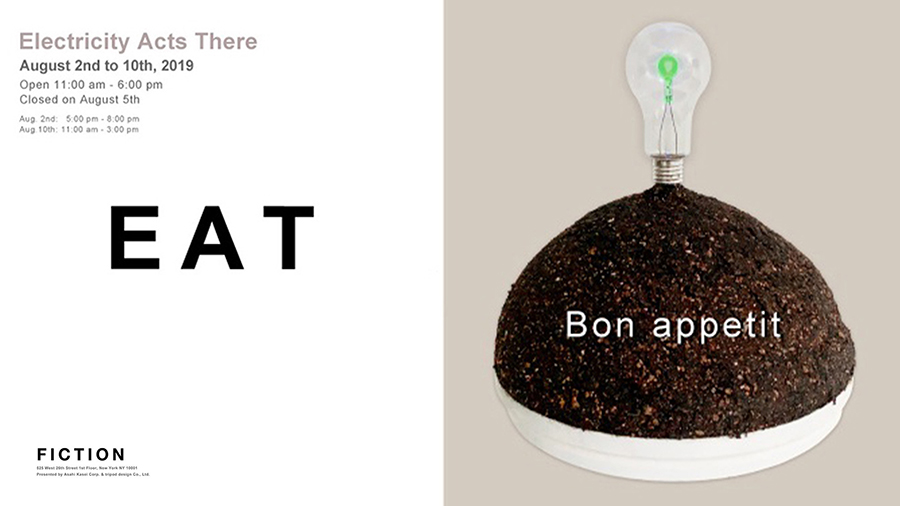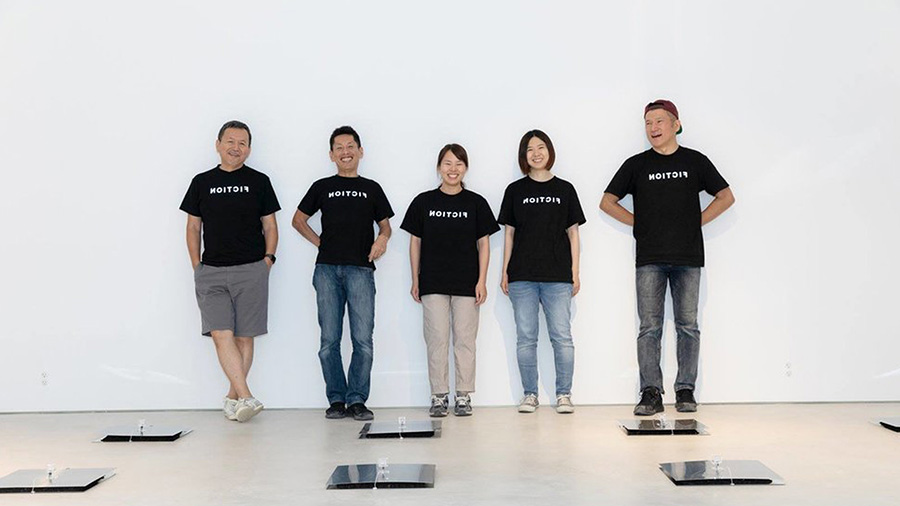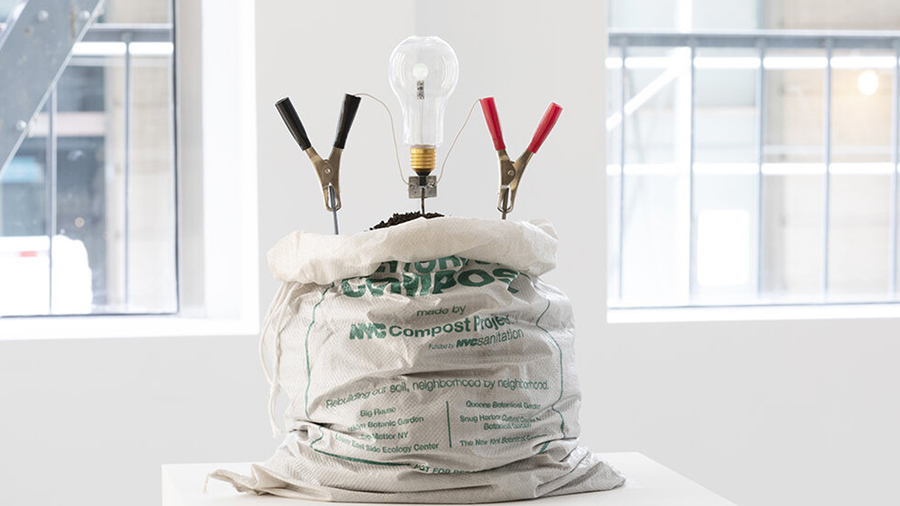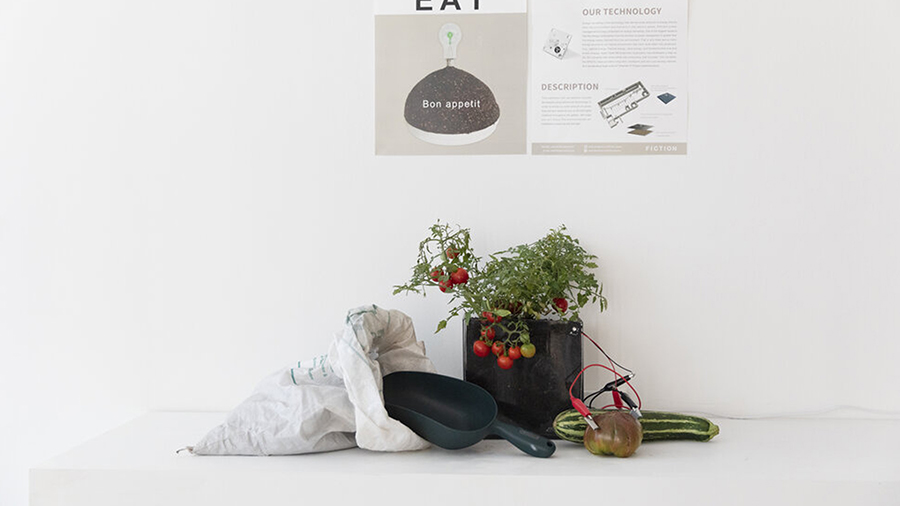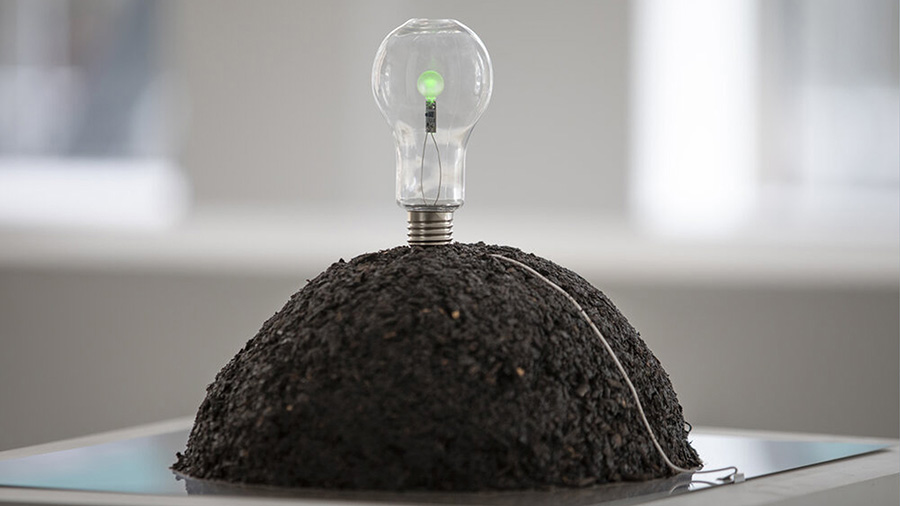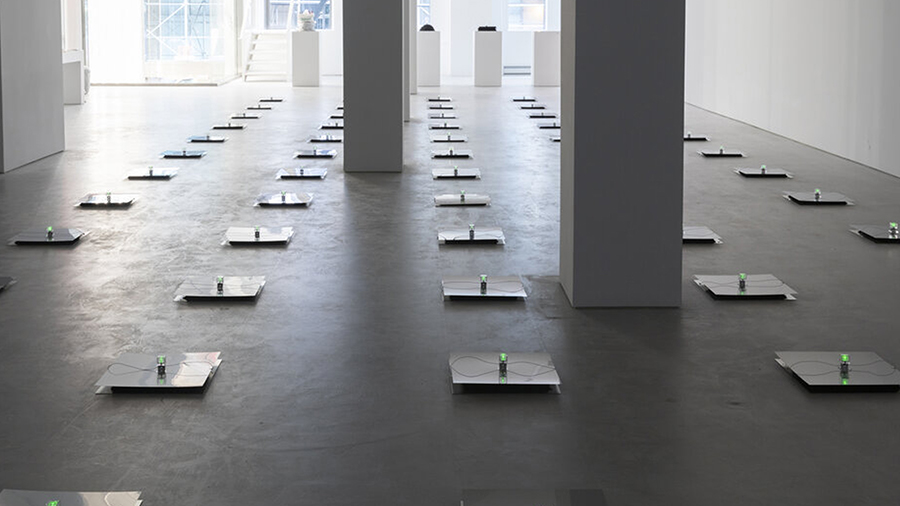 EAT -Electricity Acts There- Exhibition in NYC
Asahi Kasei Corp. and tripod design Co., Ltd. will cooperate in producing an art exhibition entitled "EAT" that features the use of step-up ICs to generate environmental power.
The title of the exhibit, "EAT" , combines the meaning of the term to "eat" with its use as an acronym for "Electricity Acts There" . Step-up ICs (electric circuits) developed through advanced technology will be employed in an installation that turns on LEDs using only the small amount of power obtained from soil. The soil utilized in this exhibit will utilize compost produced from collecting and reusing food waste within New York City (in cooperation with the NYC Compost Project). Under the Food Loss and Food Waste environmental policy, the "food" that is returned to the earth symbolizes a recycling-based future wherein it is reborn as electrical power that supports our lives.
INFORMATION
| | |
| --- | --- |
| Produced: | tripod design |
| Web site: | https://www.fiction-space.com/ |
| Category: | Advanced technology × ART |
| Skill: | Planning,Development and Cordinate |
| Date Post: | August 2nd to 10th, 2019 |
| Place: | FICTION Gallery 525 West 26th Street,, New York, NY, 10001 |
| Tags: | Sustainable Design, Advanced Design, Ecology |