about tripod design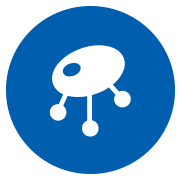 SCIENCE OF DESIGN
Since its establishment in 1987, tripod design Co., Ltd. has consistently adopted a scientific approach to the process of developing designs. Themes are many and varied. Sometimes the object of our attention is human engineering (ergonomics). At other times it may be kansei engineering (also called emotional or affective engineering). Both of these disciplines are the very engineering that supports the technology of design.
This vision has continually evolved over the years. In 2005 we began work on Expectology, our original theory of predictive kansei engineering. Since 2010 we have been involved in research and development in Super Sensing Design, a revolutionary approach that marries the five human senses with sensing technologies, creating a radically new field of design.
– BE MAGICAL! –
THEME
Consider carefully for the environment and assume the various users. The design can express its real worth only through working together with users.
Interactive 
Aim for designs that value and increase human interactions for good.
Universal
Aim to design products that are comfortable and easy to use for more users.
Sustainable
Aim for designs that allow the earth to continue in a better environment.
POLICY
Our policy is to provide designs that always satisfy users' happiness. As our policy, we aim for three goals.
Nature in Design 
Life is meaningless without smiles and laugher.
Wit and Humor
All we need is a little bit of wit and an easy attitude.
Plain Beauty
Nothing can take the place
of beauty.
OUR THEORY AND METHODS
UNIVERSAL DESIGN
Development of products using PPP, an original evaluation method
EXPECTOLOGY
Expectology discerns and justifies the difference of expectations between creators and users.
SUPER SENSING DESIGN
Designs that integrate five senses with sensor technology
WSI
Workshop programs based on design thinking
COGNITIVE SCIENCE
Design survey analysis based on cognitive science
ADVANCED DESIGN AND TECH
Advanced technology development integrating design with technology
Profile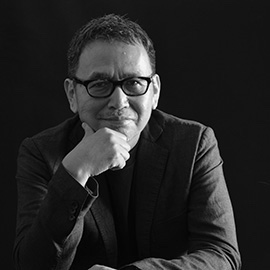 Satoshi Nakagawa
product designer / design engineer / design consultant
tripod design Co., Ltd. CEO
Visiting Professor at Tokai National Higher Education and Research System – Nagoya University School of Medicine (since 2020)
Former Project Professor at The University of Tokyo – School of Engineering – Mechanical Engineering (until 2018)
Satoshi Nakagawa stablished tripod design Co., Ltd. in 1987. He announced an original universal design technology and an original evaluation method based on lead user theory which focuses on design difficulties of various users. And he has participated in product planning of companies in home and abroad, and universal design development and spread of public places. In 2005, he announced a design method "EXPECTOLOGY", which focuses on users' behaviors, and has started projects which research various users' fears and expectations for products and services.
In 2010, he advocated a new artificial sensing concept "SUPER SENSING" to expand our five senses and since then he has put efforts on development of hardware and application focusing on expansion of human senses and ideas. In 2016, he announced a project plan of a co-working research institution "FUTURE BRAIN LAB" and has been preparing for opening it. In 2019, he found a theory and technology of "Micropower Collection", which is seen as a new field of electrochemistry, while researching sensing technology. MPC(=Micropower Collection) has been getting international attention as a new industrial technology which enables supplying electricity at off-the-grid places.